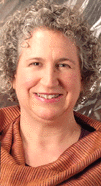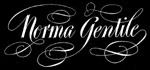 sound shaman



Inicio


Sesiones Personalizadas

Calendario


CDs de Musica

CDs de Meditaciones y ensenanzas


Videos
en YouTube

Podcasts
Emision portatil disponible



Boletin
Informativo


Articulos

Hildegard

Tienda

Informacion prensa y contratacion


Contacto

Links

FAQ
Preguntas Frequentes
---

Pedidos por Correo
Puedo recibir Gira Postales o cheques en dolares USA

Hay que anadir $4 por CD al precio del total de tu pedido (para los costes de envio) y luego escribir a:

Norma Gentile
PO Box 971020
Ypsilanti, MI 48197

Asegurate de incluir tu direccion y que CDs son los que has solicitado, y escribe un email o telefonea, por si acaso.
ENGLISH VERSION


---
Cantos de
Meditacion
por Hildegard von Bingen

un concierto grabado en vivo cantado por Norma Gentile
con Cuencos Tibetanos
y Canto Armonico con Sobretonos

Una serie de cantos para aclarar con suavidez las chakras del resida emocional. Una hora de duracion.

Cantado en el latin original
---
---


DESCARGAR DIGITAL
- mp3 (para todo tipo de ordenadores) o desde
- iTunes
- Amazon.com

---


Aquí puedes leer algunas de las críticas de este CD en revistas

TITLE

Escucha

1. O virtus Sapientie

2. O viridissima virga

3. O coruscans lux

4. O rubor sanguinis

5. O viriditas digiti Dei

6. Kyrie

7. O Jerusalem

8. Spiritus Sanctus
vivificum vita

9. O ignis Spiritus paracliti

10. O Ecclesia

11. O nobilissima viriditas



download full texts and notes
---
THIS RECORDING IS:
---Una meditacion de una hora de duracion, desde la cabeza hasta los pies
---Apropiado para su uso en sesiones de Reiki o masaje
---Limpia emociones adheridas en los chakras
---Excellent for emotional and physical release
---Bueno para principiantes
---La mayoria de la gente puede sentir como se mueve la energia en su curepo mientra escuchan
--- ¡Sí, los bebés y los niños pequeños se duermen con este CD!



---

Designed for use as a meditational aid, the chants in this CD correspond to Spiritual Ideals. The first three chants provide a general surround, then the series progresses from the crown chakra downward.

Each chant embodies the essence of the related gland and chakra.

| | | | |
| --- | --- | --- | --- |
| 1 | | Creating | |
| 2 | | Sacred | |
| 3 | | Space | |
| 4 | 7th Chakra | Crown-Compassion | |
| 5 | 6th Chakra | Third Eye-Truth | |
| 6 | 5th Chakra | Throat-Life and Family | |
| 7 | 4th Chakra | Thymus/Heart-Clarification | |
| 8 | 3rd Chakra | Solar Plexus -Forgiveness | |
| 9 | 3rd Chakra | Naval area - Blessing | |
| 10 | 2nd Chakra | Non-Judgemental Focus | |
| 11 | 1st Chakra | Patience | |

This CD can be used for massage, Reiki, Therapeutic Touch, Polarity Therapy, Yoga, personal or group meditation.

---

A mystic and abbess who founded two monasteries for women, Hildegard von Bingen (1098-1179) wrote seven books on the subject of medicine, theology, herbology, biology and botany, as well as two biographies of saints. She included seventy-seven songs, all of them sacred monophonic chants, all with Latin texts, in her first theological book, Scivias.

The tenth child of a noble family, she came to live in a hermitage (along with a young woman known to her family) at the age of eight. In 1136 she was elected abbess of a growing group of women which was adjunct to a men's Benedictine monastery. Throughout her life she experienced unusual clairvoyance and visionary experiences. She suppressed these until about 1141, when she was commanded, through a vision, to write and speak about her knowledge and insights gained from these experiences. Failing to do so, she became seriously ill, and did not arise from her bed until she began in earnest to write her first book, entitled Scivias.

This book is based on a series of twenty-six visions, the last one a musical rendering of the final vision, in which she experienced a "sound like the voice of a multitude singing in harmony, in praise of the celestial hierarchy." This song cycle is entitled the Symphonia armonie celestium revelationum or Symphony of the Harmony of Celestial Revelations These chants were intended for use in daily worship services, and were shared with other monasteries and Cathedrals. Hildegard's understanding of music may be characterized best by her own words, "symphonialis est anima" or "the soul is symphonic".
---
1. O virtus Sapientie / O true Wisdom (2:01)
2. O viridissma virga / O greenest twig (4:05)
3. O coruscans lux stellarum / O glistening starlight (5:30)
4 . O rubor sanguinis / O ruby blood (1:42)
5. O viriditas digiti Dei / O life-green finger of God (5:57)
6. Kyrie / Creator of Life (2:35)
7. O Jerusalem (10:39)
8. Spiritus Sanctus vivificans vita / Holy Spirit bestowing life unto life (4:48)
9. O ignis spiritus / O comforting fire of Spirit (6:40)
10. O Ecclesia / O Beloved (9:11)
11. O nobilissima viriditas / O verdure most noble (6:27)
Total Time 59:35

Healing Chants Media
Re-Released January 1, 2009
UPC 6-34479-95437-5