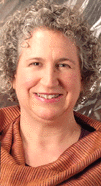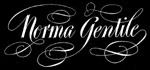 sound shaman


Home
Music CDs
Meditation & Teaching CDs

YouTube Videos
Podcasts
Private
Healings
Calendar
Newsletters
Articles
Hildegard
Store
Press Kit
& Booking
Contact
Links
FAQ
---
Prefer to order by phone?

To order by phone: 1-800-289-6923 (CD Baby)


---
Version Espanol Aqui


Recordings
CD or mp3

Albums of Healing Music



Also available from:

Better prices on CDs being shipped outside of the USA may be found at CDBaby or Amazon.


Spoken Meditations & Teachings
an ongoing series of audioclasses on CD, including Breatharian Meditations. Teachings and Meditations from Norma and her guides, Archangel Michael, Mary, the Hathor Atamira.
---
Songs of Spirit

Canciones del Espiritu


Live Sound Healings

with Tibetan Singing Bowls, Schruti Box, Guitar, Tibetan Flute, and Voice

4 Chants of Hildegard and 16 Songs from Spirit

Recorded in live healing settings, the CD is designed to guide you into a deeply meditative state and release what is no longer serving your soul's journey.



- Listen to samples
- What does the CD do?
- Songs and Words
- Reviews and Quotes

For more info click here

Unfurling Love's Creation

Chants by Hildegard of Bingen
Sung by Norma Gentile

accompanied by drone chorus and Tibetan Singing Bowl

For More Info Click Here


---Great for use during Reiki, massage

--Creates sacred space for you to do whatever you want within it - writing, painting, healing...

---Supports the enlargement of your aura to 50 feet

---Based upon Sacred Feminine energies and those of the Hathors (Atamira)

---Recorded in a sacred setting and edited for clarity,

---Good for musicians and healers or others very sensitive to energy or sound.

Healing Chants (vol. 1)
A live concert recording of chants by Hildegard of Bingen

Sung by Norma Gentile

Poems and Stories by Anne Rutherford

For more info click here

---Includes spoken blessing and meditation suggestions

---Supports emergence of sacred healing power through women and men

---Tibetan Bowls and small women's choir accompany some songs

----Healing energies for women of the Middle East and those embodying the Divine Feminine
Meditation Chants
of Hildegard von Bingen

a live concert recording
featuring the audience as Harmonic Drone Chorus and Tibetan Singing Bowls


YES -- Infants and small children fall asleep to this CD!!!

For more info click here

---An hour long meditation

--Good for use during Reiki or massage

---Clears emotions held in the chakras from the top down

---Excellent for emotional and physical release

---Good for beginners

---Most people can feel the energy move in their bodies while they listen

---
from Spoken Meditations & Teachings Recordings
AudioClass #10
BREATHARIAN MEDITATIONS

A Breatharian nourishes their body from energy, breath, and sunlight, instead of food and water. This same wiring is becoming available to all of us. Listen, learn, and explore this ability with long-time Breatharian Elitom Ben Yisrael and sound shaman Norma Gentile. Together they offered a workshop to help others "turn on" their own Breatharian wiring. This is a recording of that workshop. It includes spoken meditations, Elitom's own story, and healing chants from Norma to guide your own discovery.

More Information