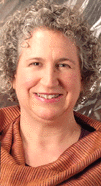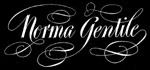 sound shaman


Home

Music CDs
Meditation & Teaching CDs

Free Healing Songs & Video
Podcasts
Private
Healings
Calendar
Newsletters
Articles
Hildegard
Store
Press Kit
& Booking
Contact
Links
FAQ
---
Prefer to order by mail or phone?

Call 1-800-289-6923 (CD Baby)



---
Norma's Bookstore - Main Page
books, music, videos and informational links

---
What I'm most interested in right now...


Behaving as if the God in All Life Mattered
by Machaelle Wright

In the first half of the book Machaelle recounts her childhood and her first encounters working cocreatively with Nature. The story about the ground hogs is very funny, and so much of what she shares is at a level that makes it easy to understand how to incorporate new ways of thinking about the physical objects as well as plants and trees around us.
---
Recorded in live healing settings, the CD is designed to guide you into a deeply meditative state and release what is no longer serving your soul's journey. An hour in length, the music is gentle, yet very effective in helping even dark energies in a home or office space to release. Songs invite the Nature, the Nature Spirits of your room or home (or even work cubicle) and land to support you, as well as your healing angel. Deeply transformative energies abound in the soundscapes that are created by these songs, transmitted from spirit through Norma
.Listen / More Information
Escucha / Mas Informacion

Chants by Hildegard von Bingen (1098-1179)
Sung by Norma Gentile

---Creates sacred space for you to do whatever you want within it - writing, painting, healing...
---Supports the enlargement of your aura to 50 feet
---Based upon Sacred Feminine energies and those of the Hathors (Atamira)
---Recorded in a sacred setting and edited for clarity,
---Good for musicians and healers or others very sensitive to energy or sound.


Chants Hildegard von Bingen
Sung by Norma Gentile
poems and stories by Anne Rutherford

---Includes spoken blessing and meditation suggestions
---Supports emergence of sacred healing power through women and men
---Tibetan Bowls and small women's choir accompany some songs
---Healing energies draw upon Sacred Masculine and Sacred Feminine
----Healing energies for women of the Middle East


This is a live concert recording, with the sound and energy of an audience meditating. Includes Tibetan Singing Bowls and audience drone.

---Directed at the chakra and endocrine systems
---An hour long meditation working from the head down the body
---Excellent for emotional and physical release
---Good for beginners
---Most people can feel the energy in their bodies
---Helps small children fall asleep!!!