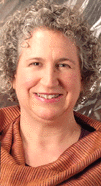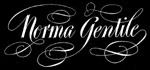 sound shaman


Home

Music CDs
Meditation & Teaching CDs

YouTube Videos
Podcasts
Private
Healings
Calendar
Newsletters
Articles
Hildegard
Store
Press Kit
& Booking
Contact
Links
FAQ
---
Prefer to order by mail or phone?

To order by phone: 1-800-289-6923 (CD Baby)



MAIL ORDER
Add 10% USA or $5 per CD for international to your order total (to cover shipping) then mail check in US dollars to:
Healing Chants
PO Box 971020
Ypsilanti, MI 48197

Be sure to include your address, which CDs or AudioClasses you are ordering, and an email or phone, just in case.

---
Amazon.com up to 2% CashBack
Please read the Fine Print to participate


In association with

| | |
| --- | --- |
| United States | Canada |


SHOP NOW!
Support Norma's work and earn 2% cashback for yourself

Order anything from amazon (my CDs, mp3s, suppliments or even a new kitchen sink) by clicking on the logo to the left and HealingChants will send you up to 2% of your purchase

Sign up for Norma's Newsletter to learn when this program starts.
THE FINE PRINT:

- To ensure that your purchases are properly credited, be sure to click on the Amazon logo above. This offer applies to all purchases credited to HealingChants.com by Amazon.

- In order for me to credit you for your purchase, please forward your purchase confirmation email from Amazon.com to office@healingchants.com within 10 days of your purchase date..

- Your purchase total for each order from Amazon (not including tax/shipping) must reach a minimum of $25 for each purchase confirmation email. Individual purchases may be of any amount.

- Your monthly purchase total from Amazon must reach a minimum of $100 for the month. Any month your purchases fall below that amount your purchases cannot be credited to the CashBack program, but a percentage will continue to support Norma's work and her free offerings.

- Payments will be sent to you when your cashback account total reachs or exceeds $25. Payments are sent using paypal.com, and will be sent to the email address you used to send your Amazon purchase confirmation.

- Your 2% cashback will be sent about 90 days after the end of the month in which you place your orders. This is because Amazon sends reports about 90 days after your purchase is made.

- Questions / Comments? email:office@healingchants.com


books, music, videos and informational links for Norma's Store

---
---