Norma
Gentile
sound shaman



Home

Music CDs

Meditation & Teaching CDs

Free Songs and Videos

Podcasts

Private
Healings

Calendar

Newsletters

Articles

Hildegard

Store

Press Kit
& Booking

Contact

Links

FAQ
Norma's music is available at




iTunes




Amazon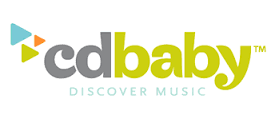 CDBaby


FOR OFFICE:
Healing Chants
P.O. Box 971020
Ypsilanti, MI 48197
office@healingchants.com
734-330-3997

Sound Healings --------Sacred Songs and Chants
---
Openings for change often come when what we have known breaks apart. It is hard to remember that what we seek is inside of what is breaking open. It is our profound desire for change that is causing the rupture to occur. Here is a song, and a few more thoughts...

This month's healing song ties directly into the energies of change we are experiencing. Just as we often find comfort in the known, we often project a sense of impending discomfort around the unknown. Certainly we are all traipsing into a new field of consciousness now. Whether it expresses itself as one of politics, health, finances or intimate relationships, our new consciousness is revealing changes in our world.

No matter the area of our life in which issues related to intense change appear, we can make the impending transition smoother and arrive more easily by gracefully relinquishing our conscious (and unconscious) hold on what must now pass away. Here are some additional insights and a healing song to help you do just that.


---
Check out Norma's many meditations available here or as iTunes podcasts under 'Norma Gentile'
| | |
| --- | --- |
| NORMA'S NEWSLETTER has timely links to monthly healing chants, meditations via phone, audio podcasts, essays and upcoming events (Concert, Workshops, Private Sessions) in a city near you. | |